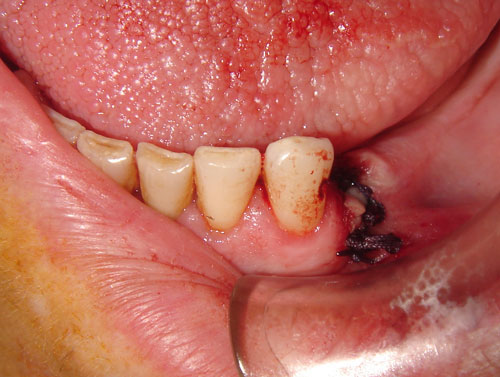 Today we frequently find patients taking Oral Anticoagulant Therapy (O.A.T.), a prophylaxis against the occurrence of thrombo-embolic events. The oral surgeon needs to know exactly which is the management of such patients in order to avoid hemorrhagic and thromboembolic complications.
The Authors managed a group of 193 patients (119 men between the ages of 46 and 82, and 74 women between the ages of 54 and 76) undergoing an O.A.T. for more than 5 years, with a standardized management and a 2 months follow-up. The Authors wanted to apply a protocol capable of making safe the intra and post-operatory management of patients receiving O.A.T.
Between the 193 patients, just 2 of them showed issues linked to the operation. The Authors consider the protocol used in this study applicable in complete safety to the treatment of this type of patients.
KEY WORDS
Oral Anticoagulant Therapy (O.A.T.); Tranexamic Acid; Bacterial Endocarditis Prophylaxis
| | | |
| --- | --- | --- |
| PICTURE 1: A plexus anesthesia is performed using a slow infusion of Mepivacaine 3%. | PICTURE 2: Suture preparation: we will pass the catguts through the edges, without tightening the stitches. | PICTURE 3: absorbable suture using the ?simple running stitch?, with a further safety suture using the ?simple interrupted stitch?. |